Stringent Processes +
Superior R&D
Manufacturing

Expertise

At Apcotex, our manufacturing facilities can handle large capacities thanks to precision monitoring technology, safety, and flexibility.

Our facilities and processes are scalable and agile, allowing us to respond quickly to our customer's needs. In this way, we are uniquely positioned to meet customer demands, enabling them to compete more effectively in the market.

Our plants have advanced control systems and processes that reduce power and fuel consumption. In addition to the efficiency of our operations, we are also committed to advancing our manufacturing processes and sustainability practices.

Safety is paramount in all our facilities and structures are built with safety considerations. We follow strict safety protocols for operating equipment and handling material to achieve optimal safety standards. Over the years, we have strived to increase safety procedures and minimize accidents at our plants.

We take great pride that our TPM, ISO-9001 and ISO-14001 certifications exemplify our commitment to quality and international standards.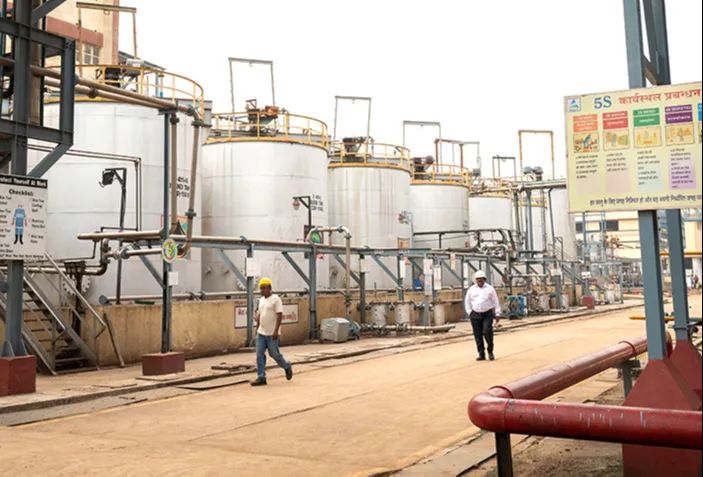 Manufacturing
Highlights
Both our plants are TPM, ISO, and Responsible Care certified
Our factories are fitted with ample storage facilities for monomers, finished goods, and effective utility support.
Strategically located near the ports, the Taloja plant is in Maharashtra, 50 km from Mumbai Airport and 36 km from JNPT ports, and the Valia plant in Gujarat, is 120 km from Baroda Airport
 and 40 km from Hajira & Dahej ports
Industrial wastewater is reused and disposed of safely in an Effluent Treatment Plant.
We export to over 45 countries, including the Indian Subcontinent, South East Asia, the Middle East, Turkey, Japan, Africa, Europe, USA and Latin America.
All of our products are REACH-registered and are either liquid aqueous emulsions or dry solid forms that are non-flammable, non-hazardous and safe to handle, store, and transport.
View our certifications
Dedicated

R&D Facilities
Over the years, we have actively nurtured research & development, which has enabled us to develop, manufacture, and export products and compete effectively with global players.
Highlights
Sophisticated laboratory analytical instruments

In-house Pilot Reactors for developments & scale-up operations

Sophisticated DCS Control systems

Manned by highly qualified personnel

R&D Facility approved by DSIR, Ministry of Science and Technology, Government of India

Contractual tie-up with various institutes for performance evaluation

Consultancy from experienced international experts for continual improvement

Specialised Application Labs

Keen understanding of customer product needs and application nuances
See our range of performance emulsion polymers